DirecOne is a dynamic, full capability Omnichannel Contact Center exceptionally positioned to provide integrated customer management solutions to clients across the globe.
Our operations are supported by the four main pillars on which our business is built:
We are pioneers and leaders located in the Nearshore (The Caribbean) with over 20 years of experience in the industry.  Our Omnichannel Contact Center was one of the first of its kind in the region, at a time when outsourcing was still a novel concept in business strategy. As first-movers in the region, we possess a wealth of industry insights, and our strategies and management philosophies are tried, tested and true. Our success and longevity in the business is clear testament to our ability to innovate both in terms of our internal processes and the nature of services we provide, and our flexibility in meeting customer needs across a wide range of sectors.
Since our inception, we have grown our capabilities to design, develop and implement innovative and solid solutions to a myriad of international firms. Our clients have included Fortune 500 companies, regional entities and numerous locally based and indigenous firms. We offer an expansive portfolio of outsourced services including customer contact, fulfillment and marketing services, inbound and outbound e-commerce, telemarketing, customer service, helpdesk, data collection/reporting and CRM solutions.
Our commitment to excellence in Customer Experience and service delivery has created the base for our solid corporate reputation in the contact center industry.  At DirecOne, we continue to set ourselves apart by our passion for serving our customers, keen insights into the industry, leading edge technology, innovative solutions and formidable corporate foundation.
Our strength in the industry is only bolstered by our place within our parent company, the Gillette Group, a stalwart in Caribbean business for the last thirty-six (36) years. We are able to leverage cross competencies within our sister firms which span across Information Technology Solutions, Hardware and Software sales, entertainment, hospitality and manufacturing.
DirecOne is a premier, nearshore, omni-channel contact center with over 20 years of experience serving reputable Fortune 100 companies. At DirecOne, we understand the importance of delivering a professional experience centered around customer service and client loyalty.
By leveraging best-in-class processes and superior technology, we focus on delivering efficiency, performance, and quality gains to our clients. Our ability to deliver a strong performance when managing your customers' experience directly impacts on your competitiveness, brand, reputation and profitability. Our business, as we see it, is to strengthen the relationship between our clients and their customers by incorporating our clients' unique value proposition into our unparalleled Executive Leadership Team, skilled labor, and superb facilities (including work-from-home capabilities.) Our focus on service ensures that our clients consistently receive an exceptional customer experience, in every interaction. We are confident in our ability to meet your needs and exceed your expectations.

Partnership with The Gillette Group
Founded in 1984, The Gillette Group has been a stalwart in the Caribbean Business landscape for the last to thirty-six (36) years.
Information & Communication Technology (ICT) is the DNA of the group, which was founded with the launch of our flagship company, Computers and Controls Ltd, a leading IT solutions provider.
Guided by management's philosophy of operating akin to a venture capital firm, investing in exciting and promising businesses, regardless of industry or sector, the Group now owns and operates pioneering and dynamic entities in a wide range of sectors including:
Offshore Manufacturing

Offshore Contact Center Management

Hospitality and Services

Land Development

Broadcast Radio

Entertainment

ICT Solutions

Internet Service Providers

Telecommunications Carriers
Our presence and position in a variety of sectors creates unique opportunities for synergies across industries and value chains.
The Company History - Mission and Vision of DirecOne
Our Mission:
To be the Nearshore Customer Contact Centre destination of choice throughout the Americas.
Our Vision:
To avail ourselves of the best management and expertise available in the Industry,
which will deliver the most efficient and effective campaigns that support your business strategy and provide the most profitable return on your investments by capturing the available market opportunities
by providing superior customer service that gives our clients quality assurance, dependability, flexibility and control
with the highest degree of Professionalism dedicated to achieving the highest standards of performance
aimed at solving problems by accepting responsibility and working together with our clients to identify the solutions
which are enabled and powered by relevant and cutting edge technologies.
2000 – ConnectOne Ltd of Toronto and the Gillette Group of Companies based in Trinidad and Tobago partner to form the first international call center in Trinidad and Tobago. Based in Chaguaramas, this call center had an initial capacity of 288 seats per shift, and operating two (2) shifts per day.
2002 – DirecOne partners with Accent Marketing Services of the United States to handle Third party Verification (TPV) for their Fortune 100 clients
2003 – DirecOne moves to 24/7 operations at their primary call center base
2003 – Launch of bilingual services (English/Spanish) to improve customer service for TPV to Fortune 100 clients in the United States
2004 – DirecOne and Accent embark on a Joint Venture initiative to expand operations by 1000 agents to provide customer care services for Sprint
2005 – Doors to DirecOne's second call center in the heart of Port-of-Spain are opened and operations commence with 250 seats and possibility for expansion to 300 seats on site.
2007 – DirecOne becomes a provider of Customer Service Consultancy and Training for local and regional clients initially with the Financial Service Sector.
2009 – Kenwin COPC, exclusive representatives of COPC Inc and its management model in Latin America, validated DirecOne's Management Team, our execution of Industry Best Practices and Processes and our focus on Quality and Customer Experience. COPC Inc. consults with leading brands regarding all customer experience operations, including quality, vendor management, and strategic sourcing.
2010 – DirecOne celebrates 10 Years of Service Excellence.
2011 – Partnership with a national Disaster Management and Relief agency with commitment for strategic support during isolated and national disasters.
2013 – Aligned with newly established national investment promotion agency as Subject Matter Experts for BPO and Contact Center industry.
2015 – DirecOne celebrates 15 Years of Service Excellence.
2017 – Caribbean Export and CAIPA (The Caribbean Association of Investment Promotion Agencies), the only recognized regional investment promotion bodies, invited DirecOne to their 1st annual Caribbean BPO event – Outsource to the Caribbean.
2019 –DirecOne signs on as regional reseller for CRM, UCaaS and Contact Center software such as NICE inContact, Five9, GENESYS and others.
2020 – DirecOne celebrates 20 Years of Service Excellence.
2020 – DirecOne responds to COVID-19 and maintains Business Continuity for all its clients without disruption.

Trinidad and Tobago – The Ideal Nearshore Destination
•  Trinidad and Tobago is located in close geographical proximity to North America with several daily flights to North America, South America and Europe.
•  Located outside of the hurricane belt.
•  The United Nations (UN) ranked Trinidad and Tobago as the "Happiest" Caribbean country to live in its 2018 World Happiness Report.
•  Highly educated, English-speaking workforce:
•  Labour force of approximately 640,000
•  Neutral accent and cultural affinity to US culture
•  Over 7,600 persons graduate with a university degree every year
•  Well-developed, reliable and competitive telecommunications infrastructure with:
•  Five (5) broadband service providers (ISPs); Two (2) 4G mobile operators
•  Mobile penetration of 160%
•  An overall ranking of 49 (out of 137) on the Technological Readiness Index
•  Host of incentives for investing in Trinidad and Tobago, including Free Zones and tax exemptions.
•  Due to the abundance of Natural Gas, our power generation capabilities are second to none in the Caribbean
•  Competitive labour costs – favourable wage rates compared with other Caribbean markets.
• High levels of underemployment: as an energy based economy with strong emphasis on capital intensive projects, many citizens are employed in non-productive, state funded programmes and are actively seeking new career opportunities in which they can grow and progress. The labour pool available to the BPO sector is therefore sizeable and attractive.
• Strong democratic tradition with stable political and industrial relations environments.
•  Forecasts indicate positive economic growth in the short to medium term: the IMF projects continued positive GDP growth for Trinidad for 2020 and 2021.
• Keen government focus on education, data protection and telecommunications infrastructure development as embodied in the Government's Strategic Plan for development.
• Rare combination of the idyllic Caribbean environment – beautiful beaches and warm weather year-round – and a bustling, thriving economy with highly developed industries and business facilities.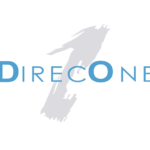 About us
DirecOne, a dynamic full capability Omnichannel Contact Center providing integrated Customer Experience and management solutions to clients across the globe. We are pioneers and leaders located in the Nearshore (The Caribbean) with over 20 years of experience in the industry. Our commitment to excellence in Customer Experience and service delivery has created the base for our solid corporate reputation in the contact center industry.
#74 Independence Sq. Port of Spain, Trinidad and Tobago, W.I.