Join our team at DirecOne.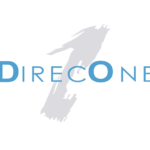 About us
DirecOne is a dynamic full capability Omnichannel Contact Center providing integrated Customer Experience and management solutions to clients across the globe. We are pioneers and leaders located in the Nearshore (The Caribbean) with over 20 years of experience in the industry. Our commitment to excellence in Customer Experience and service delivery has created the base for our solid corporate reputation in the contact center industry.
#74 Independence Sq. Port of Spain, Trinidad and Tobago, W.I.
Contact Information
TT: +1 868.623.9261   |    TT: +1 868.625.9977    |    Fax: +1 868.623.0014